Love Me Knots x Gold Drop Society Lava Rock Choker/Necklace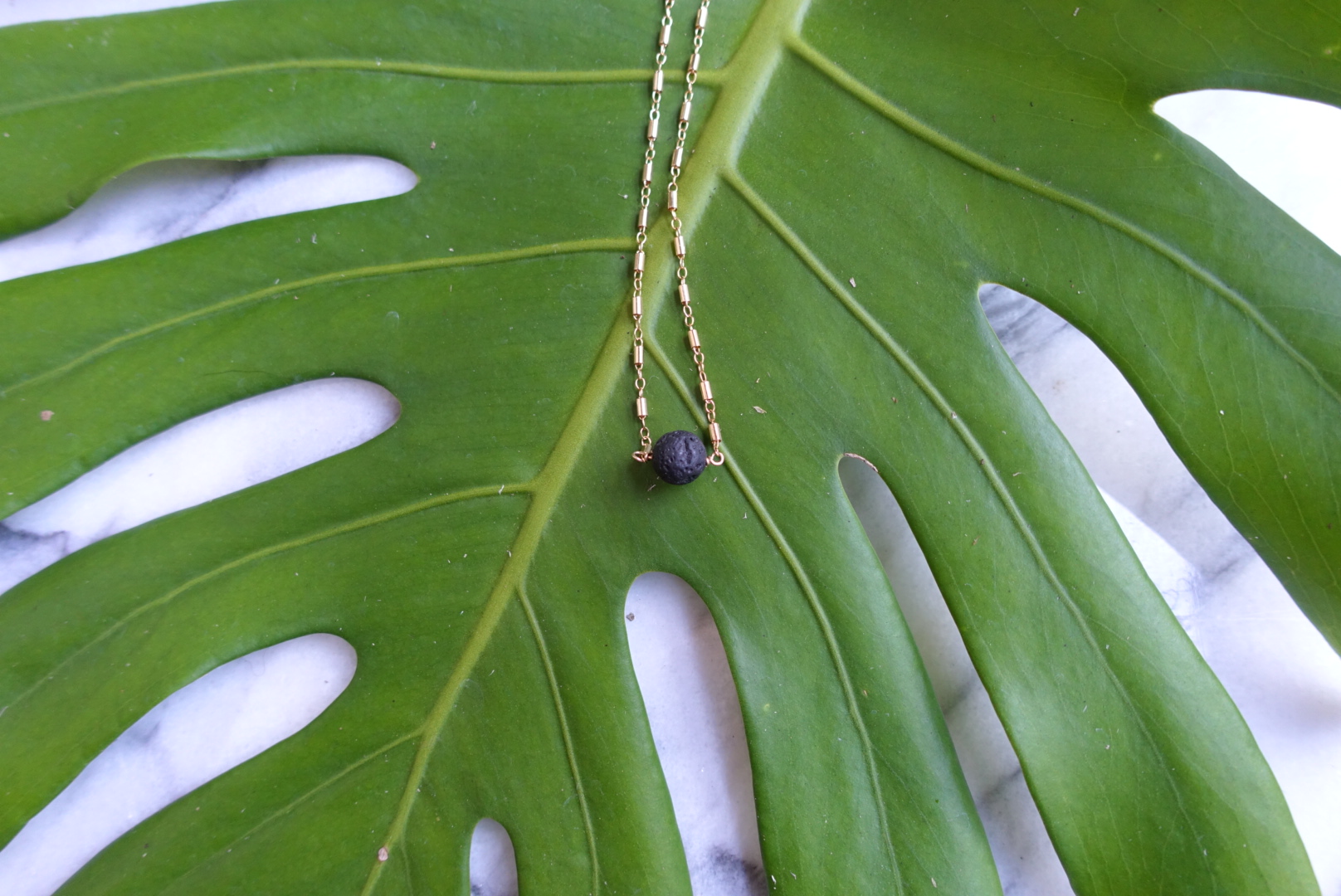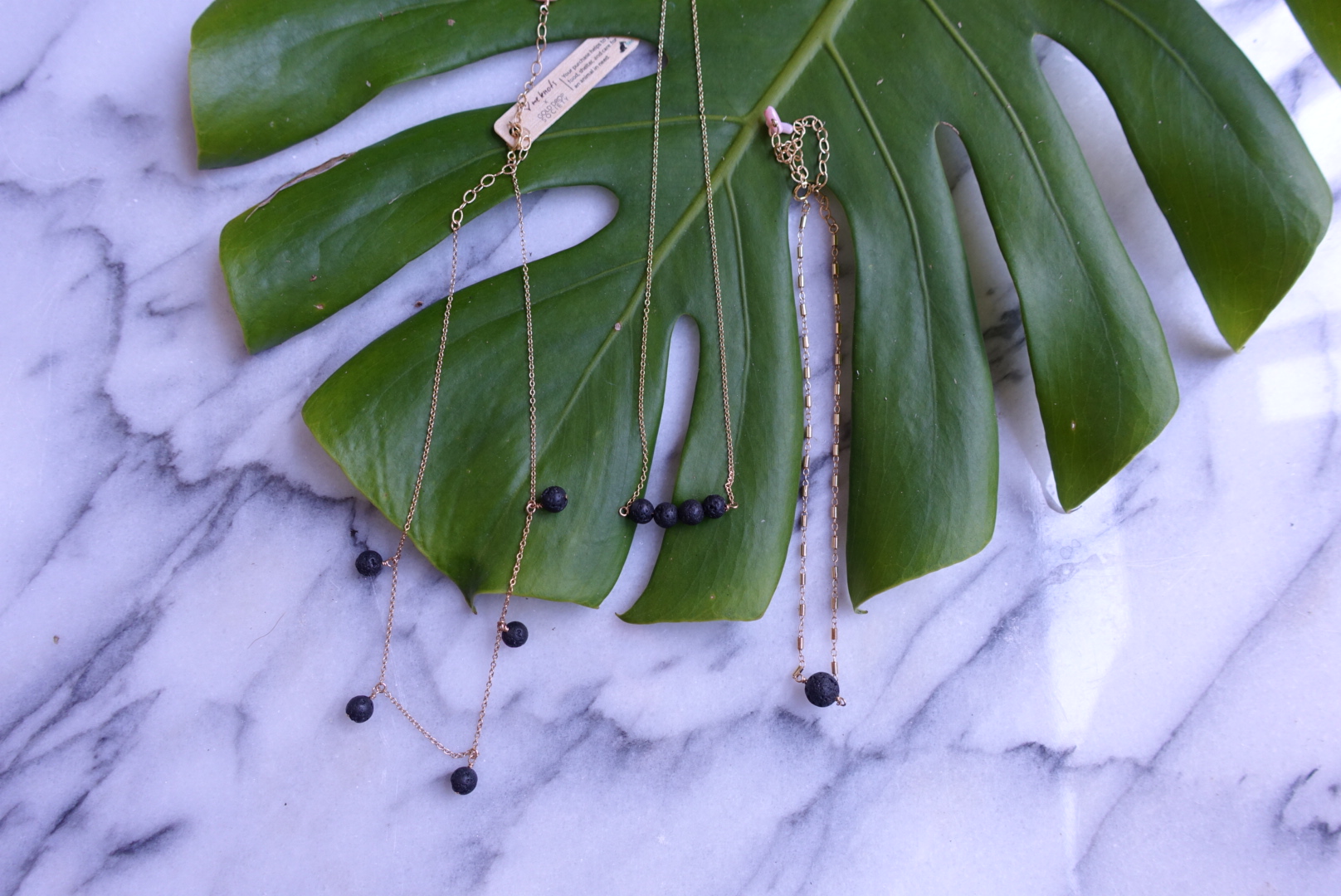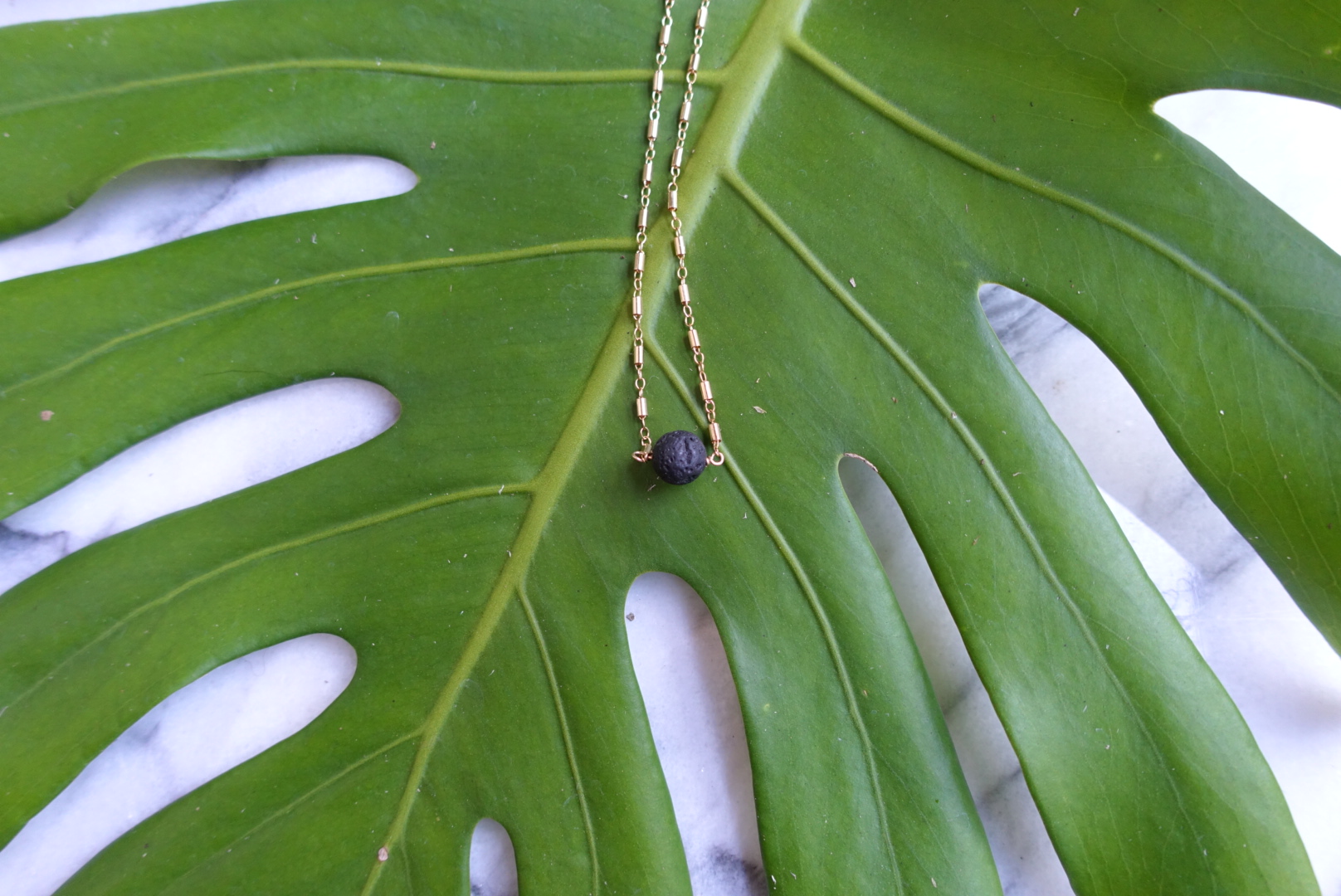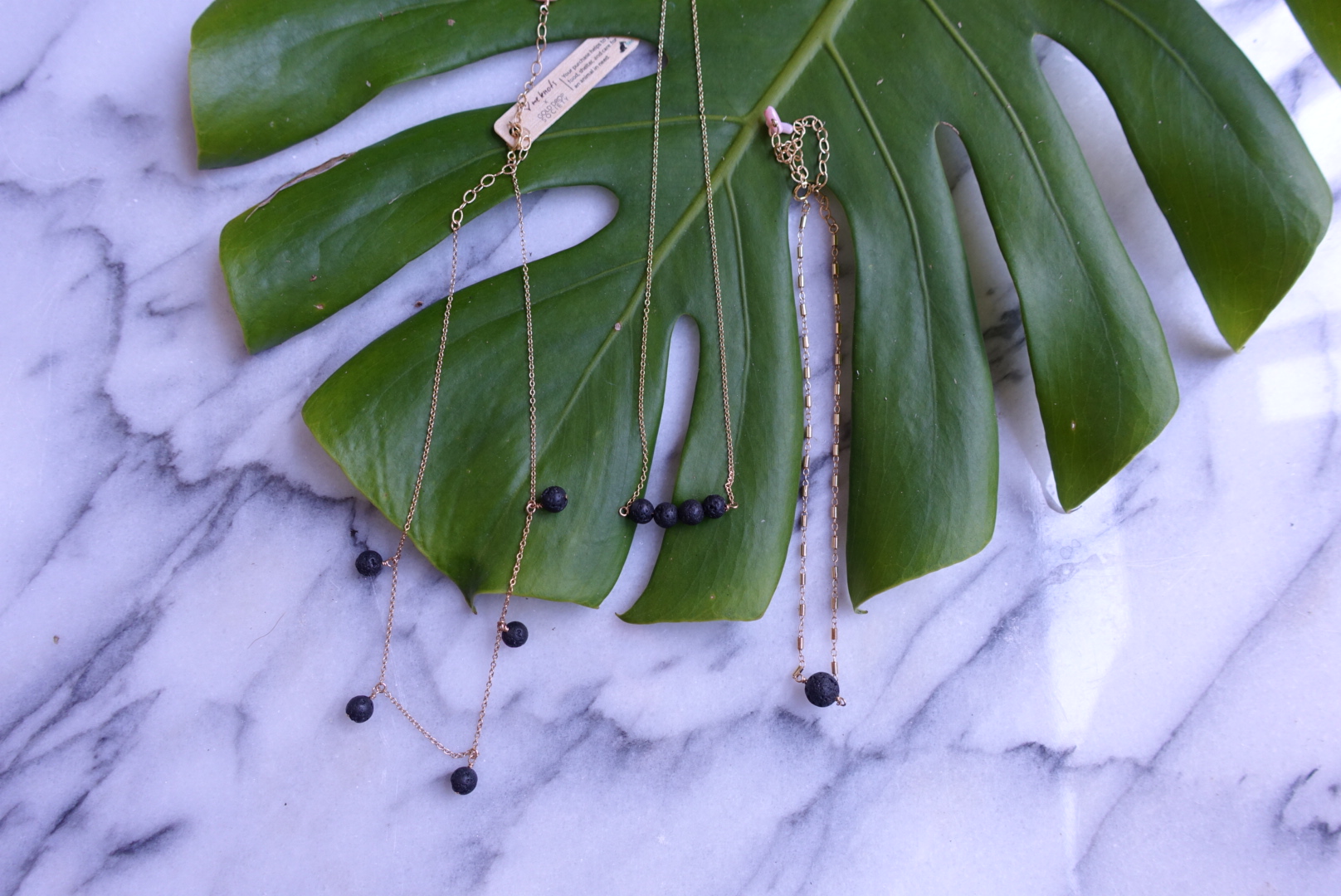 Love Me Knots x Gold Drop Society Lava Rock Choker/Necklace
Diffuser Necklace made by Love Me Knots X Gold Drop Society
Lava rock beads on a 13-16" Gold-filled choker/necklace can be infused with Essential Oils for a variety of benefits

Handmade in Hawaii with love by Love Me Knots

Includes a small sample vial of oil as a thank you.
Instructions:
Add a few drops of your favorite oil onto the palm of your hands and gently rub liquid into beads. Let oils soak into beads for 1-2 minutes, and then enjoy as the essential oils lift your mood & help to relieve tension.

Disclaimer:
This product is not suitable for children under the age of 3 years old. Small beads may cause choking or death if swallowed. Adult supervision suggested while small children are wearing the product. Please consult your health provider before making decision about using this product as it is not meant to treat or cure any type of illness or medical condition.