Howlite Lava Bracelet - CRYSTAL MUSE COLLECTION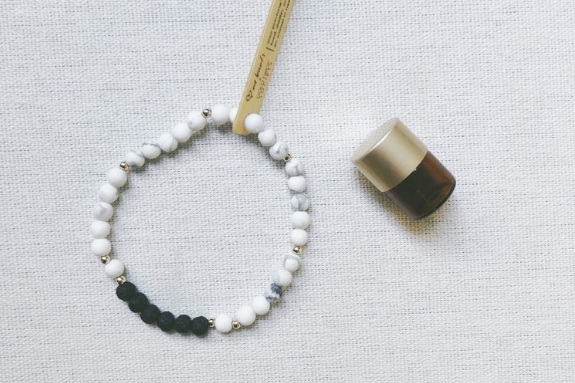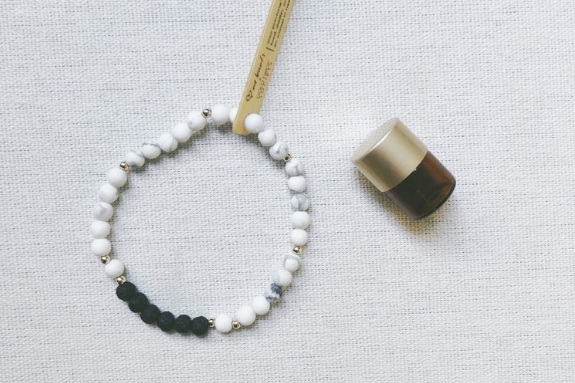 Howlite Lava Bracelet - CRYSTAL MUSE COLLECTION
Aromatherapy oils can affect your mood, hormones, and memory.
Apply your oil of choice to the palm of your hand then roll the lava beads into it, the pores will hold the essential oil and diffuse for a few hours up to a day. Apply more as often as you like and feel free to switch it up! I personally like to use dōTERRA Balance or Citrus Bliss :)
This style is mainly howlite beads with a row of 6 lava beads in the middle and little touches of gold.
*small vial of dōTERRA essential oil is included