Lava Bead Quartz Drop Necklace CRYSTAL MUSE COLLECTION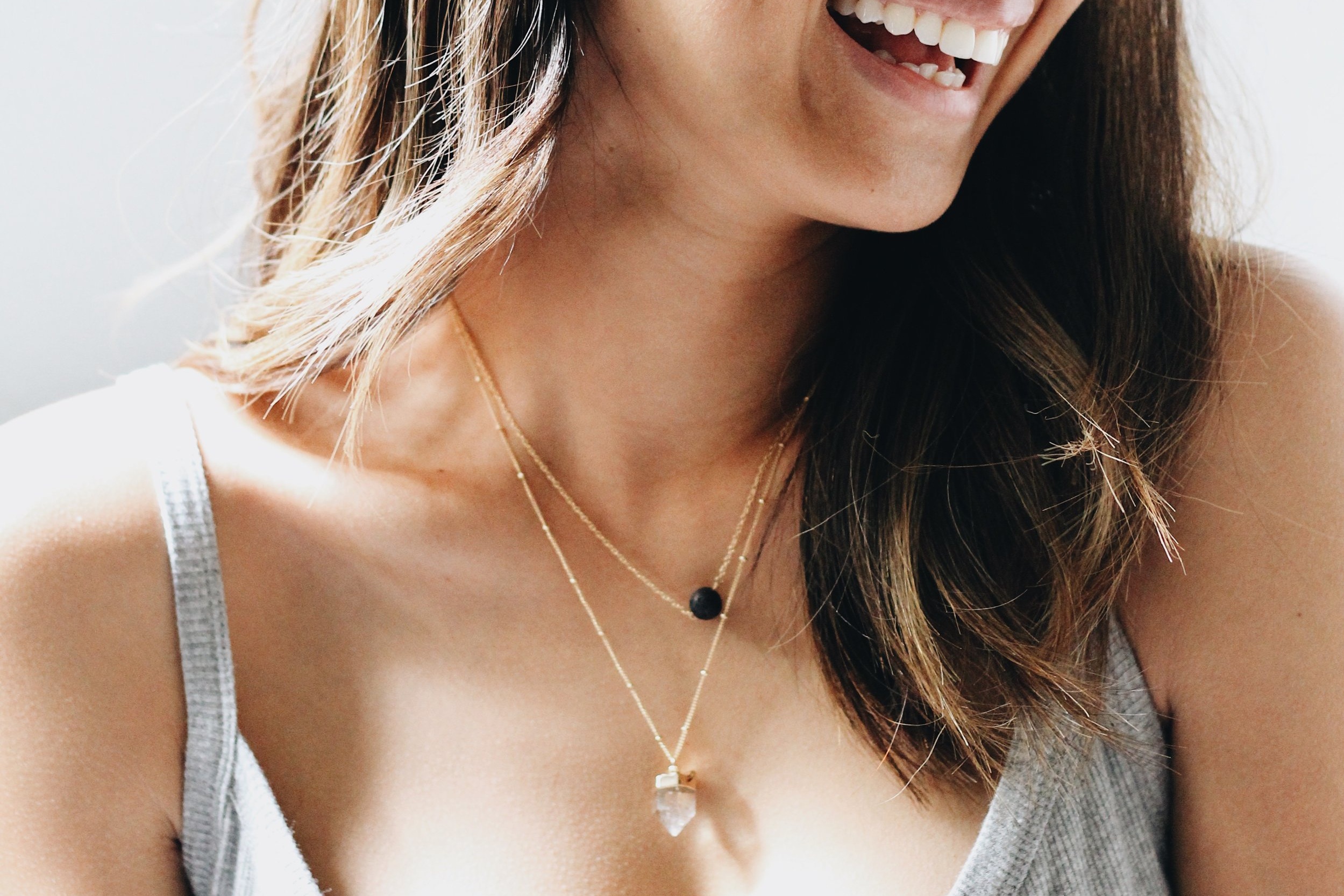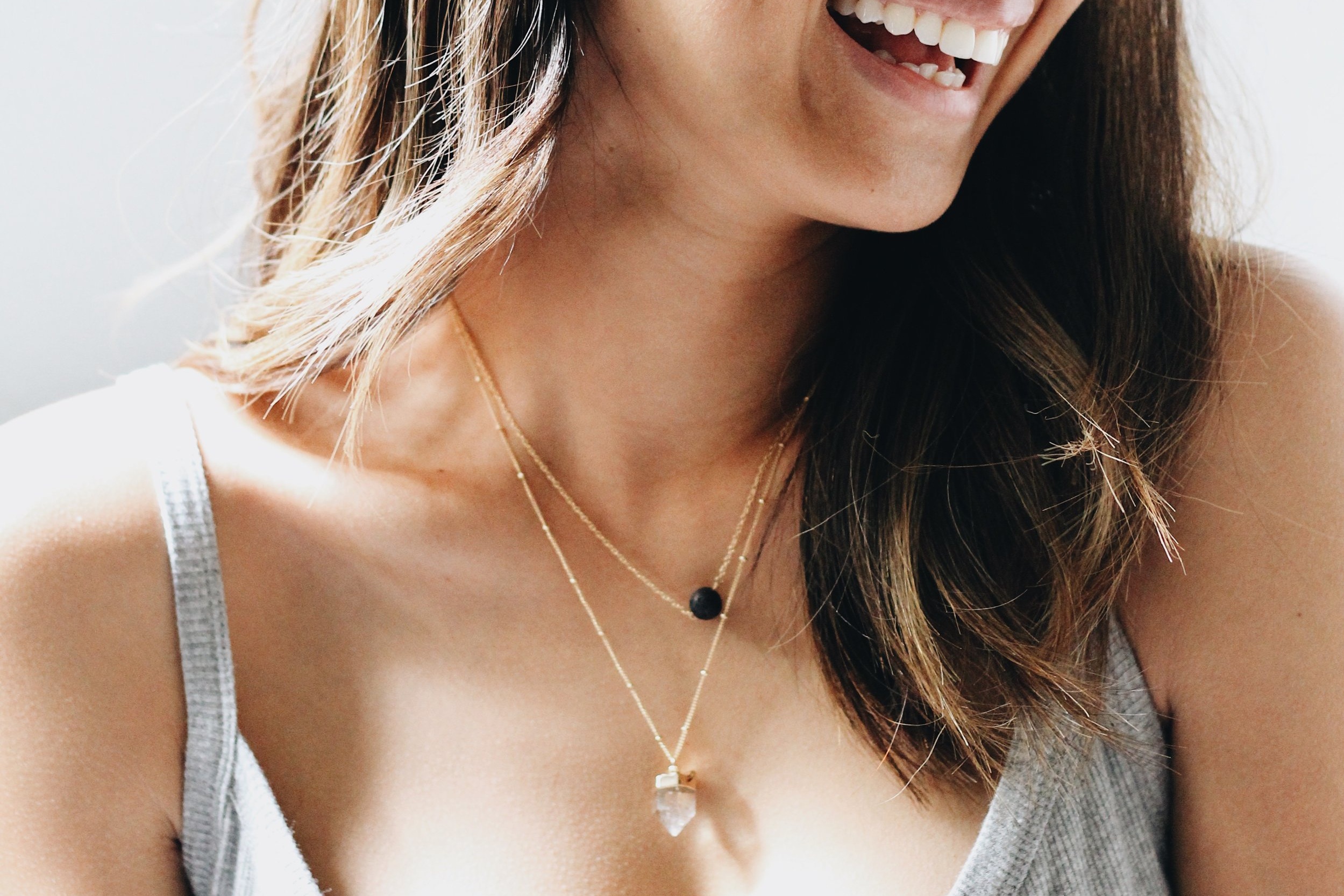 Lava Bead Quartz Drop Necklace CRYSTAL MUSE COLLECTION
Aromatherapy oils can affect your mood, hormones, and memory.
Apply your oil of choice to the palm of your hand then roll the lava beads into it, the pores will hold the essential oil and diffuse for a few hours up to a day. Apply more as often as you like and feel free to switch it up! I personally like to use dōTERRA Balance or Citrus Bliss :)
One of the most popular crystals and known for its healing properties, Quartz makes for the perfect crystal for a a drop necklace. It is on a deco chain and a single simple lava bead necklace is layered above. This is a two-in-one necklace as you can take it apart and if you want layer it with your other favorite love me knots chokers or necklaces. It is easy to layer with the "stacking clasp" tool.
*a sample vial of dōTERRA essential oil is included
CRYSTAL MUSE COLLECTION